In order to improve the welfare of the civil servants, the Malawi government has announced a move to introduce special allowances for grades C to R with effect from 1st October, 2023.
In a circular dated 25th September, which the Shire Times, has seen signed by Secretary for Human Resource Management and Development B.G. Chilabade, he said that the said special allowances shall be subject to periodic review together with other allowances.
The breakdown of the allowances is as follows: Grade C-I will receive MK40, 000 per month, grades J-N will receive MK30, 000 per month, and grades O-R will receive MK20, 000 per month.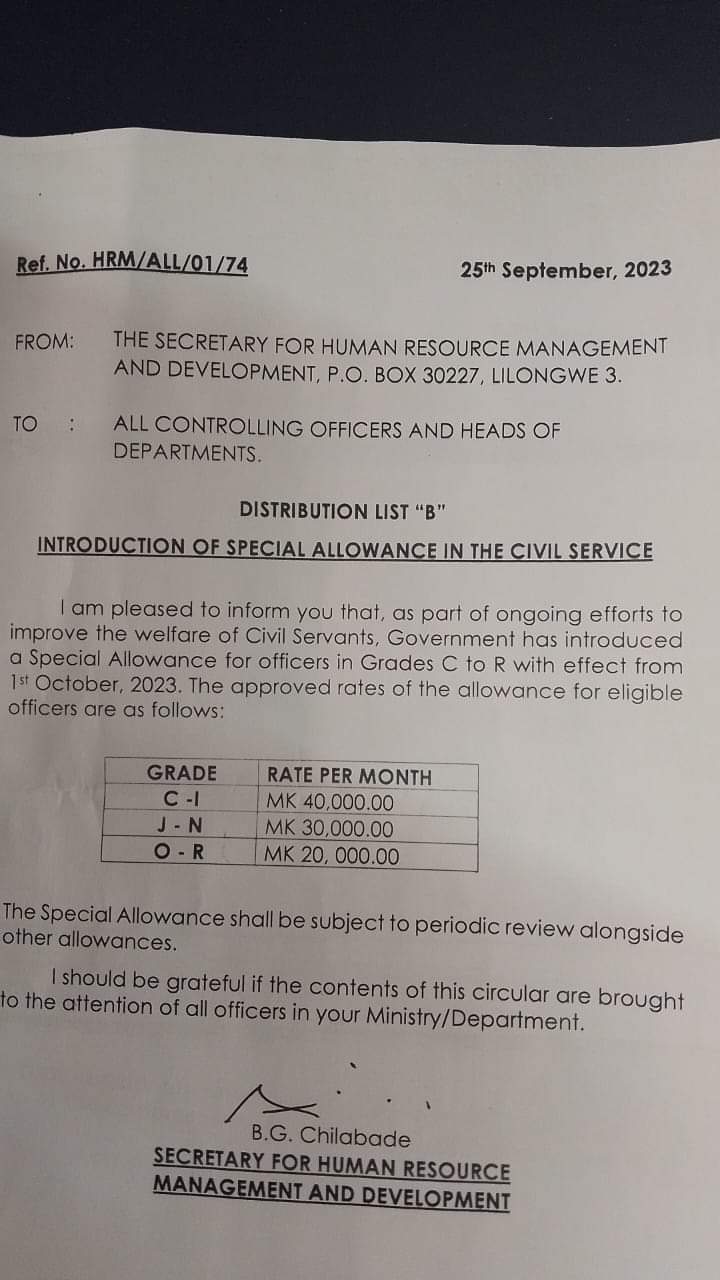 The move, which Chakwera administration has undertaken, is expected to increase expenditure power of low-earning civil servants falling with the prescribed category.