Malawi produced 4.4 metric tonnes of maize during the 2020/2021 farming season, curtsey of AIP.

Malawi requires 3.4 metric tonnes of maize to be food secure – official data.

Beneficiaries of AIP to remain intact – Chakwera.

Government to announce intervention strategies to ensure that AIP is sustained amid global rising prices of fertilizer.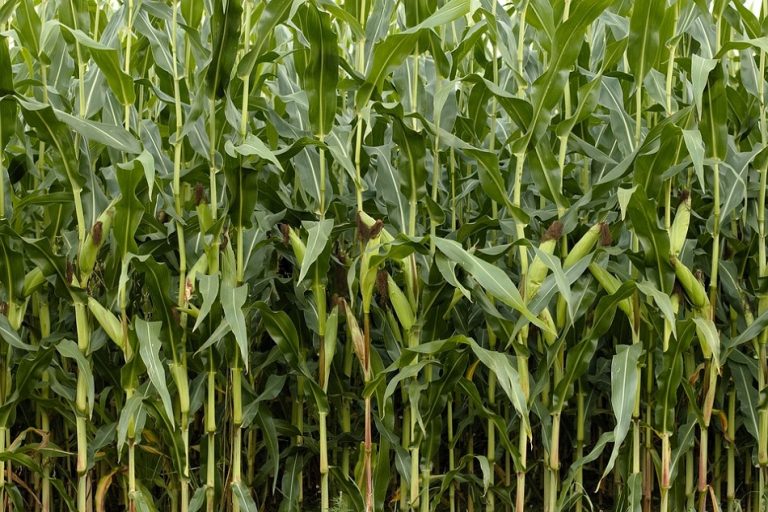 President Lazarus Chakwera has told the nation that he is dismayed with the rise of fertilizer prices, saying his administration will see to it that poor farmers who were assisted by the Agriculture Input Programme (AIP) are not affected.
Under AIP, which is a newly-fashioned government intervention scheme under Chakwera administration aimed at assisting smallholder farmers to manage purchase the farm inputs (particularly fertilizer and seed) at an affordable price of K4,495 against the standard market price of K20,000 as of last year, poor farmers have been empowered to achieve food security at household and national levels.
Speaking during Saturday's national address, Chakwera said despite the fact that prices of fertilizer have gone up on the international market globally, Malawi's fertilizer price increase, which has shot to about double the standard market price from last year, is unreasonably higher. He then said he will stand by all poor farmers through government intervention.
Chakwera took the opportunity to trash the reports that beneficiaries of his administration's pro-poor flagship initiative of the AIP would be reduced in the 2021/2022 farming season.
Sindilora kuti wina achotse dzina la banja lina lili lonse olo mudzi wina uliwonse pa m'ndandanda wa anthu omwe atagule fetelezaotchipayu – (I will not tolerate removal of any name of farming household or village from the affordable farm input programme beneficiaries list),

Chakwera said. during his national address on Saturday, 20 Augusts 2021
The President made the remarks reacting to media reports that the Ministry of Agriculture has reduced the number of 2021/2022 farming season beneficiaries of the K142 billion AIP from 3,788,105 to 2,740,893.
A few weeks ago, it was reported that the Secretary for Irrigation, Sandram Maweru, wrote a letter to all District Commissioners (DCs) indicating that about 1 million beneficiaries had been removed from the AIP following rising prices of fertlizer.
Kumeneku mkutengera boma kumtoso ngati nyama yagalu – (this is an attempt to debase the government)," Chakwera said adding that; "Ngati pali anthu ena amene amasunga dziko lino ndiye ndi alimi. Ndipo ngati pali anthu amene ine ndinalumbira ndithu kuti ndidzawamenyera nkhondo ndi alimiwo. Yense amene akuchita zonzunza alimi adziwe kuti akulimbana ndi Chakwera ndipo sazikwanitsa – (if there is class of people who hold this nation then it's the farmers. If there are people on behalf of whose welfare, I took an oath to fight for then it's farmers. If there are some quarters hell-bent at torturing farmers, be assured that you are tussling against Chakwera and you will not succeed.

He said
The newly-crowned SADC Chair further disclosed that his government will undertake strategic interventions aimed at cushion the farmers from the global rising prices of fertilizer as well as the threat that some beneficiaries would be removed. He notified that such initiatives will be announced in the due course;
Zomwe boma langa litachite pa nkhani imeneyi tilengeza masiku akubwelawa koma lero ndimafuna ndineneletu kuti programme ya AIP sindilora kuti iwonongedwe.

He assured.
In the 2020/2021 farming season the Chakwera-introduced AIP benefited over 4 million Malawian smallholder farmers which has resulted into 4.4 million metric tonnes of maize harvest. Data released by the Ministry of Agriculture indicates that Malawi currently require 3.4 million metric tonnes to be sufficiently food secure.
According to Famine Early Warning System Network (FEWSNET), the Malawi's 2020/2021 farming season yielded 45 percent above the previous five-year average and 21 percent above the national requirement. The Ministry of Agriculture announced that it would export about 1 million metric tonnes surplus maize to foreign markets across Africa.
Economic scientist, Bright Chidzumeni, argued that the move by government to export surplus maize is commendable as it will assist in raking in some forex that would offset the required amounts to import farm inputs for the next growing season.
He said: "With a 1 million metric tonnes surplus, it entails that the value of such maize on a domestic market is approximately MK150 billion, that is using the current farm gate price of MK150 per Kg. Therefore, on an international market, the maize is expected to fetch more billions as price per Kg would be pegged higher. Now, in the 2020/2021 fiscal year, MK160 billion was budgeted for AIP, it therefore follows that only 22% of the total harvest is able to generate all the capital invested. Now that the allocation for AIP has been slashed to MK140.1 billion in the 2021/2022 budget from MK142 billion last season, the exports of 1 million metric tonnes surplus maize would carter for the required funding. Therefore, taxpayers will no longer be stretched for the AIP programme. That is a sound economic intervention: one that is sustainable without demanding extra financial injection for continuity".

Chidzumeni, Economic Scientist speaking to Shire Times on Sunday, 21 August 2021.
During his campaign which catapulted him into power, President Chakwera said he would ensure that he revamps agriculture sector to make sure that people are back to old days when the country was an African food basket. This constitutes one of the promises that have, since, been delivered during his first year of office.